Marrakesh, 29th March -1st April 2012 
Changes in the Euro-Mediterranean societies: the Media on the move 
The
19th
annual Conference of COPEAM (Permanent Conference of the Mediterranean Audiovisual Operators), which took place at the Palais des Congrès of
Marrakesh
upon invitation of the Moroccan public broadcaster (SNRT) and in media-partnership with Babel TV on the theme "Changes in the Euro-Mediterranean societies: the Media on the move", was officially opened by the Minister of Communication and spokesperson of the Moroccan government, Mustapha EL KHALFI.
During the three working sessions, a panel of experts from the media and the audiovisual sectors deepened the topic with a special focus on the sport rights issue, which is nowadays one of the most important challenges for the public broadcaster services, in both the North and the South of the Mediterranean basin.
The heated debate on sport rights involved several high-level personalities, among which
Maurizio
Beretta
, President of the Italian Football League
Serie
A.
Then,
COPEAM
members adopted, as
final Declarationof the 18thGeneral Assembly
, a call for the right to have free access for viewers to general interest events and to the most important sport competitions.
In the same occasion,
COPEAM

main executive bodies were renewed
, with the reappointment of Mathieu
GALLET–
President-Director General of INA – to the Presidency and the election of Pier Luigi
MALESANI
and Nicola
CALIGIORE
respectively as Secretary General and Vice-Secretary General, upon candidacy of RAI.
Alessandra
PARADISI
, departing Secretary General, was nominated President of
COPEAM
Strategic Committee.
At the end of the works of the Assembly, the Director of the International and Institutional Relations, Marco SIMEON, announced that RAI will host in Italy,
Cagliari
, under the patronage of the
Regione
Sardegna
, the
20th
Conference and the 19
th
General Assembly of COPEAM in 2013.
Click here for:
COPEAM
Steering Committee
Commissions and working Groups' Presidencies
FinalDeclarationof Marrakesh on sport rights
---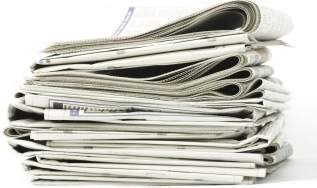 What the press says
---
Final Declaration of Marrakesh onsport rights