Upon invitation of the Lectorinfabula Festival, the new season of MusicaMed (weekly music radio programme) was presented in Conversano (Italy) last 15 and 16 September.
It was an opportunity to announce the new format of this COPEAM magazine and to promote the new Mediterranean music landscape during a "street music aperitif" in the city and a DJ set on Saturday night, with the participation of some producers of the programme from Italy (Marzia Puleo, Rai Sicile), Morocco (Amine Berrahou, SNRT) and Croatia (Davor Pejić, HRT-Radio Rijeka).
The event was organised with the support of : LELAND DID IT - LOI - Laboratorio Officina Idee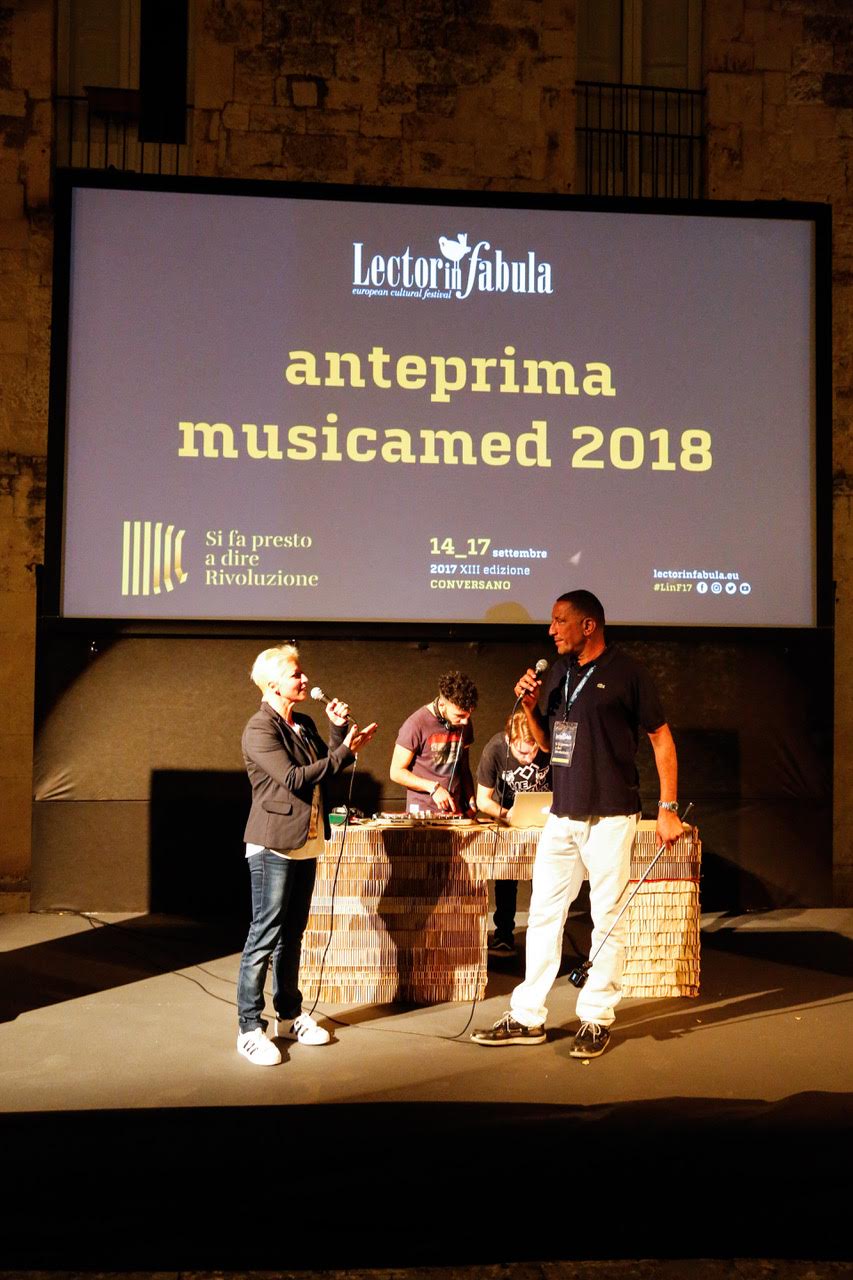 In the same month, in the framework of Materadio 2017, the annual festival organised by Rai Radio3, 6 journalists from COPEAM radio members were invited by the Matera-Basilicata 2019 Foundation (Matera 2019) to take part in two meeting days devoted to the topic « Roots and Routes ».
Interviews and fruitful exchanges with local actors enriched this international initiative, during which the invited producers proposed a contribution focused on the contemporary creative scene from their respective countries, thus contributing to a varied showcase of the current cultural and artistic background and its treatment in the media.