Tunis, 23-24 April 2018
COPEAM and the EU-funded MedMedia project organised a 2-day final workshop involving the South-Med national broadcasters on "Standards and principles of the public service mission".
Held in Tunis last April, the event marked the end of a four-year peer-to-peer multilateral exchange and capacity-building programme addressed to the managers and executives coming from COPEAM broadcasting members.
During this closing workshop, the delegates of 7 public broadcasters - including Soread-2M in Morocco, the Algerian EPTV and EPRS, the Tunisian public TV and radio, Al Mamlaka TV in Jordan, Radio Liban - devised strategies to strengthen public service broadcasting principles internally and expand PSBs' editorial independence in the short to medium terms.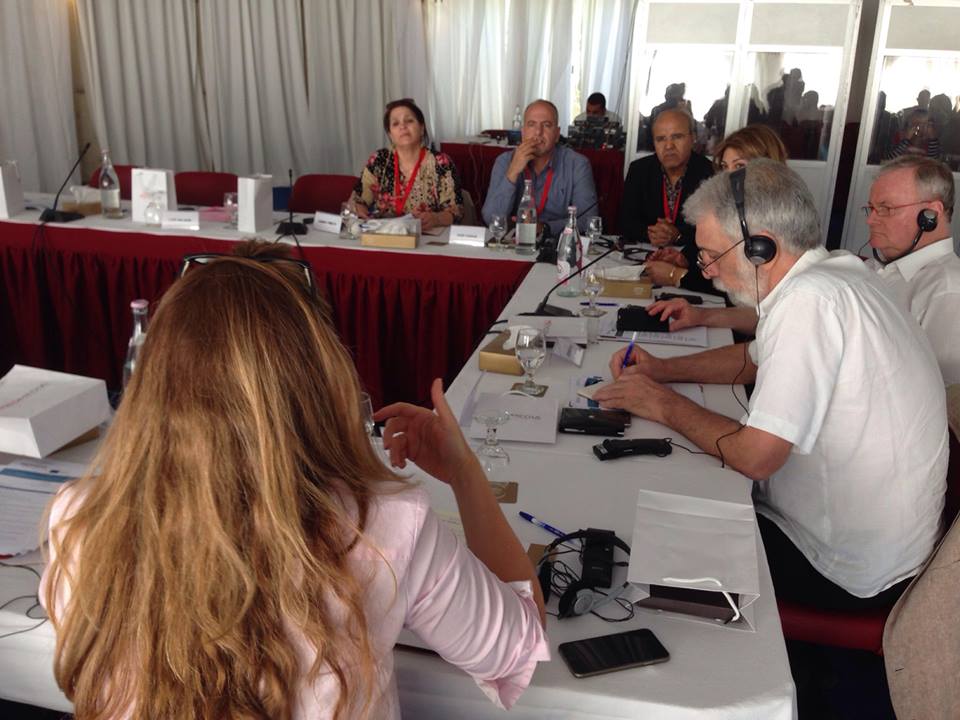 Two media experts from Slovenia and Serbia spoke about the transition process experienced by state-owned media in Central and Eastern Europe, in order to share with the participants some concrete examples and highlight the main difficulties and achievements of such complex process.
The meeting also allowed to outline a number of priority actions including developing draft legislation aimed at guaranteeing broadcasters' editorial, financial and administrative independence, ensuring internal compliance with editorial and ethical standards, developing new business models to reduce public broadcasters' dependence on state budget, and giving a stronger voice to the users in broadcast programming.