The first two sessions of the participative training on "Gender Equality in the Media" - funded by the Council of Europe through the North-South Centre of the Council of Europe - took place on-line between February and March 2021.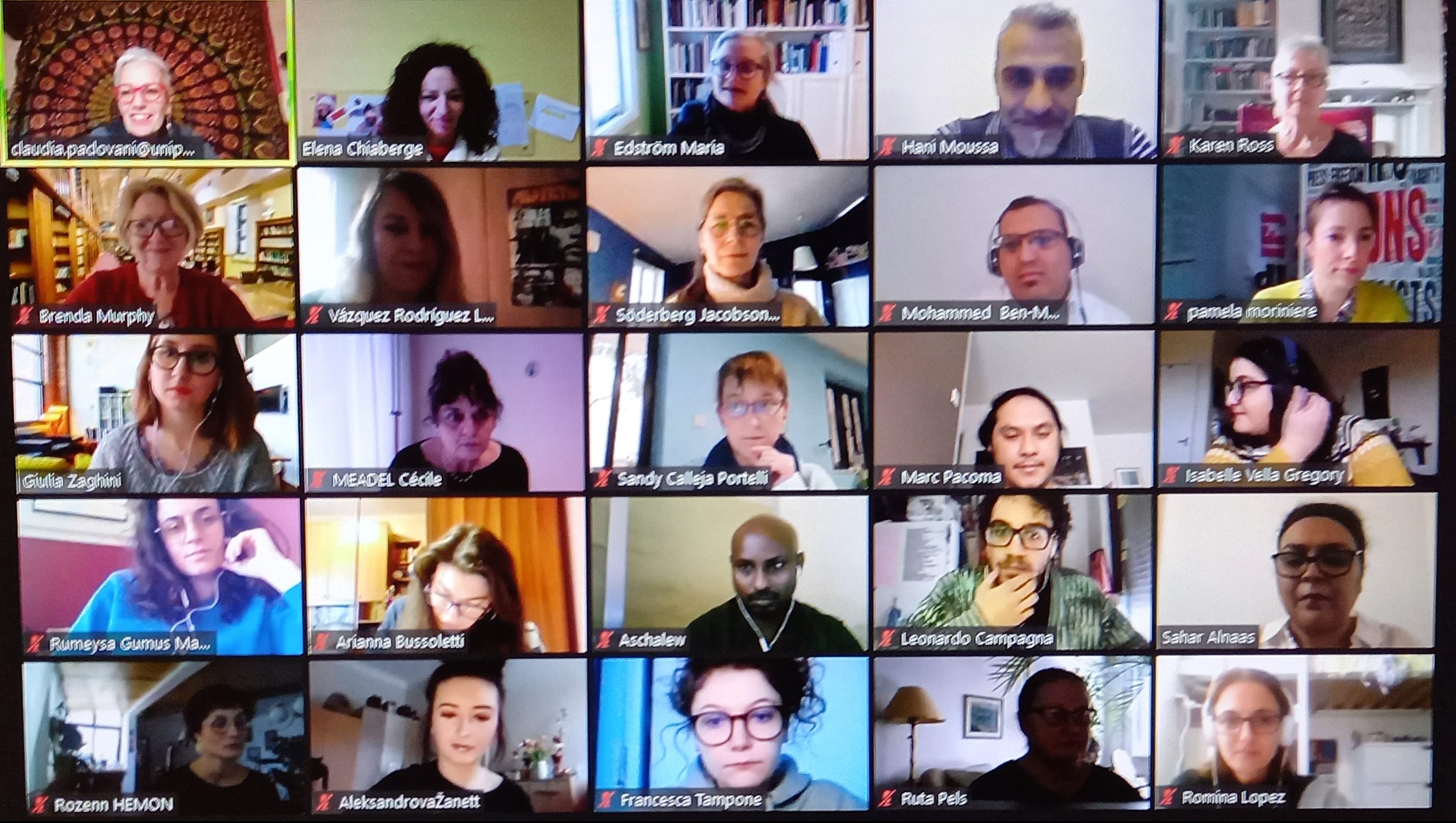 The kick-off meeting was organised on February 17 in synergy with the UNESCO's UniTWIN Network on Gender Media and ICT. On that occasion, a wide range of relevant resources and good practices regarding gender equality in the media was presented. Participants had the opportunity to work in groups and discuss the potential applications of these resources to foster gender equality in and through the media in their specific contexts: education and research, journalism practices, civil society initiatives.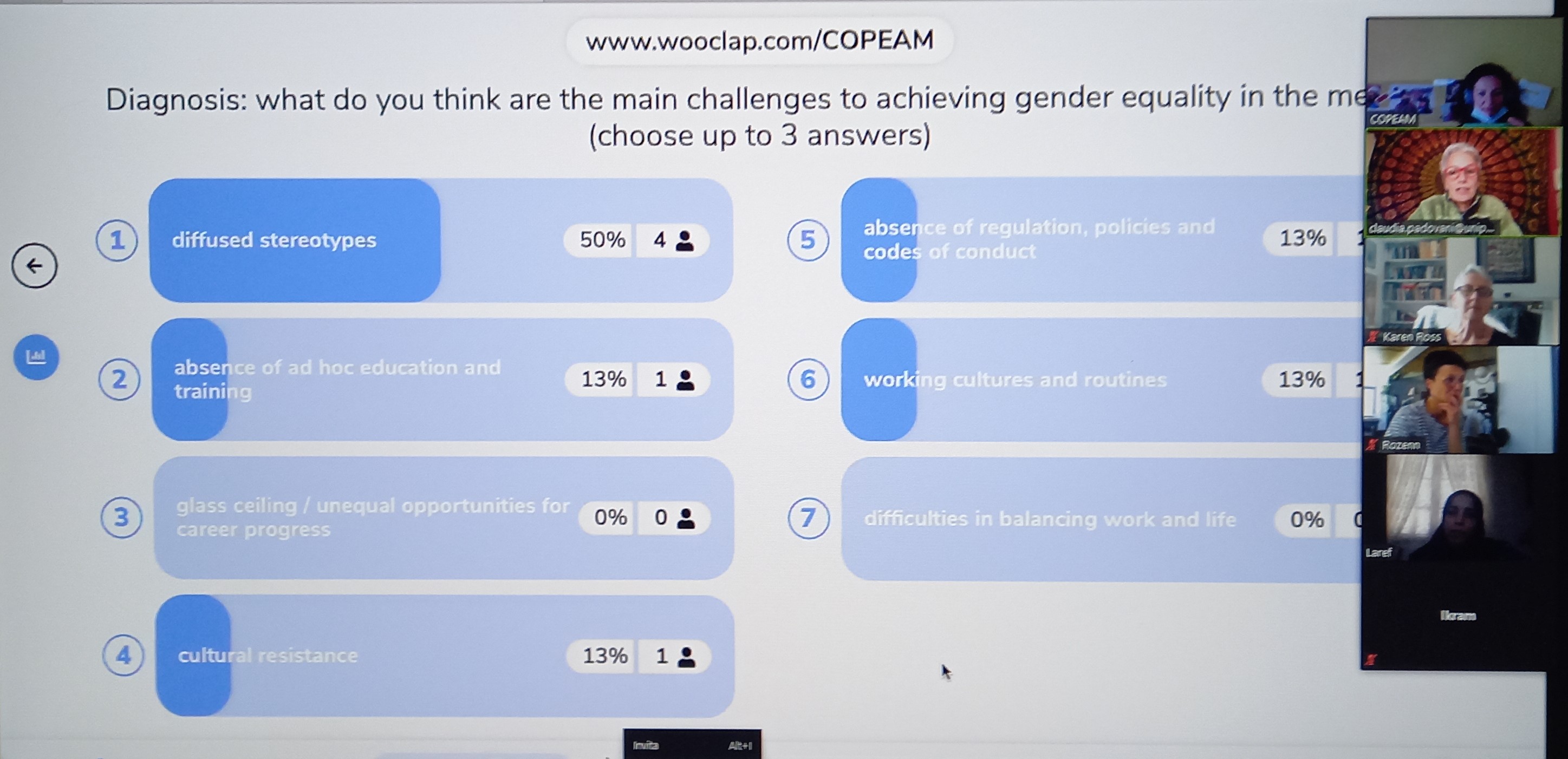 The second session was held on March 22 and tackled the core subjects of the training. Beneficiaries were involved in different interactive activities aiming to stimulate a common debate around gender (in)equality-in-the-media related topics. In particular, thanks to the tools offered by the AGEMI platform (https://www.agemi-eu.org/), such as a number of video lectures on media representation of gender, they could cognize some researches' results achieved in this field and strategies adopted to challenge stereotypes and change the "picture".
Other three meetings are scheduled between April and May. At the end of this first module, a practical workshop on cross-media production techniques and smart forms of journalism will start. In this second phase, two media experts will accompany participants - through technical and editorial sessions - in the realization of news items based on the subjects written and developed during the previous step.
| | |
| --- | --- |
| funded by   | |