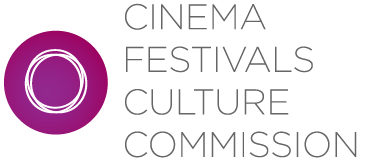 The Cinema/Festival/Culture Commission activity is aimed at favouring the production and the circulation of the audiovisual works in the Mediterranean region.
The basic goal of this Commission is that of encouraging creativity, specially of young talents, through the networking of the main actors of the Euro-Mediterranean audiovisual market: producers, festivals, distributors, TV channels.
With a view to setting up an exchanging and supporting network in favour of the audiovisual and film Mediterranean festivals, a first professional meeting on the topic "Developing and sustaining your film festival" was organised by COPEAM in 2014, together with ESAV Marrakech and with the support of the Euromed Audiovisual III programme of the European Union.